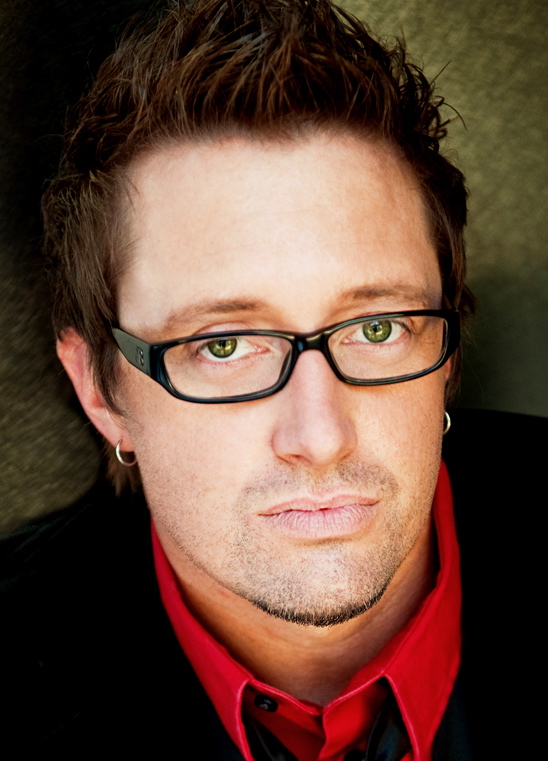 Demo 2015
David Michael Loucks is a studio singer, arranger, and vocal contractor in Los Angeles.  
David began his musical journey at age 8, when he took up the French Horn at the request of a school music teacher who recognized he had a good ear. In 1991, his horn playing earned him a scholarship to attend the Azusa Pacific University in Azusa, CA. It was during his time at APU that David first heard the vocal group Take6 and discovered his love for singing. Soon, he was leading, and arranging for several of the university's vocal ensembles, traveling all over the world to perform.
Upon graduating from college, David began pursing a professional career in music, both playing horn and singing as often as he could. Before long, singing was taking up all his time. With a great love for ensemble singing and acappella, David began to connect with vocal groups, performing over the years with The Ray Conniff Big Band, M-Pact (jazz/pop acappella), and David Pack (Ambrosia) to name just a few.
David found his greatest love for vocal music in the recording studio. Utilizing a 4 octave vocal range, along with his ability to work efficiently in every musical situation, whether reading charts, or learning parts by ear, David is frequently hired to sing Tenor, or Bass… or both, depending on the project. With a great appreciation for, and ability to sing a wide variety of styles (Pop, R&B, Rock, Gospel, Jazz, Classical, Country, and Broadway), one of David's favorite aspects of studio work is getting to sing multiple styles of music with artists and other professionals at the very highest level.
Over the years, David has recorded vocals on many albums (Faith Hill, Josh Groban, Neil Young, Bette Midler…), as well as for TV and film (Glee, American Idol, Ice Age…), and has continued to perform live for TV as well (Dancing With The Stars, The Voice, Rising Star…).
David continues to live and work in the Los Angeles area with his wife, and three children.
Learn More
David Is Trusted By Many Major Entertainment Brands